CLINICAL BURDEN OF C. DIFF INFECTION
A VICIOUS CYCLE OF RECURRENCE WITH A SIGNIFICANT BURDEN1,2
Significant complications associated with CDI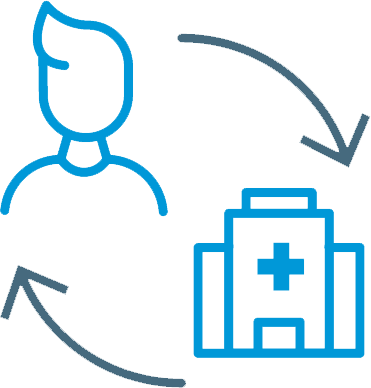 Recurrence:
Up to 35%3,4,a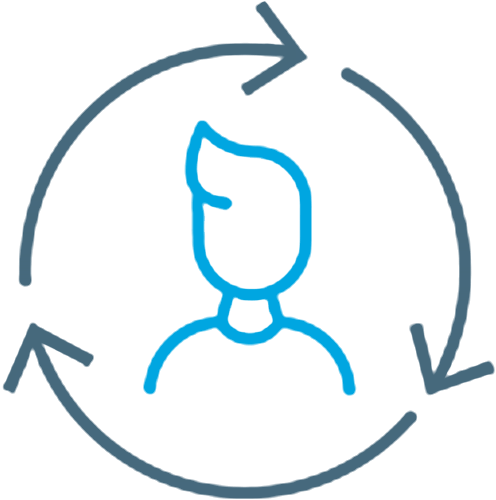 Re-recurrence
Up to 60%5-9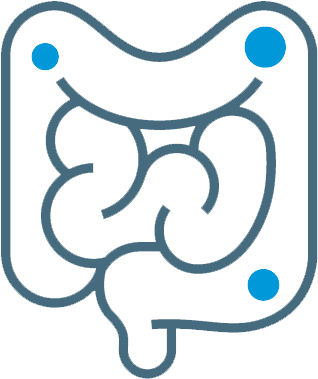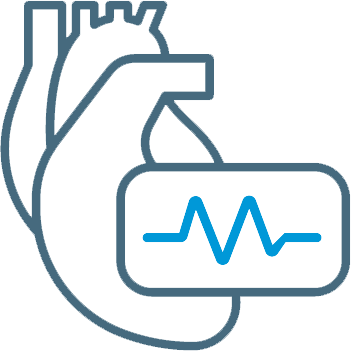 Mortality in patients with COVID-19 and CDI: 44%8
RECURRENT C. DIFF INFECTION BURDEN
RECURRENT CDI (RCDI) AFFECTS PATIENT QUALITY OF LIFE AND
HOSPITAL QUALITY METRICS AND REIMBURSEMENT
Up to 85% of all patients with rCDI were hospitalized in 12 months12

57% of patients with at least one CDI recurrence experienced ≥2 admissions with 12 months9

Hospitalizations average 18 days for patients with rCDI9

84% of patients with rCDI are readmitted12

−$3K to −$29K gap exists in reimbursement per patient13

$131K to $207K comprised total cost of patient with rCDI13
PHYSICAL/PSYCHOLOGICAL RECURRENT C. DIFF INFECTION BURDEN
THE PHYSICAL AND PSYCHOLOGICAL IMPACT OF RECURRENT CDI IS HIGH15
In an observational, cross-sectional study surveying 350 self-reported patients with CDI15
believed they would never get rid of post-CDI symptoms
aWithin 8 weeks after initial C. difficile infection diagnosis.
bFirst recurrence.
References: 1. Centers for Disease Control and Prevention. https://www.cdc.gov/drugresistance/pdf/threats-report/clostridioides-difficile-508.pdf. Accessed June 24, 2020. 2. Feuerstadt P, et al. J Med Econ. 2020;23(6):603-609. 3. Lessa FC, et al. N Engl J Med. 2015;372(9):825-834. 4. Cornely OA, et al. Clin Infect Dis. 2012;55(suppl 2):s154-s161. 5. Leong C, Zelenitsky S. Can J Hosp Pharm. 2013;66(6):361-368. 6. Kelly CP. Clin Microbiol Infect. 2012;18(suppl 6):21-27. 7. Riddle DJ, et al. Infect Dis. Clin North Am. 2009;23(3):727-743. 8. Smits WK, et al. a Nat Rev Dis Primers. 2016;2(16020);1-47. 9. Nelson WW, et al. [published online March 11, 2021]. J Manag Care Spec Pharm. 2021;1-11. doi:10.18553/jmcp.2021.20395. 10. Feuerstadt P, et al. SAGE Open Med. 2021;9:2050312120986733. doi:10.1177/2050312120986733. 11. Sandhu A. et al. Emerg Infect Dis. 2020;26(9)2272-2274. 12. Rodrigues R, et al. Infect Control Hosp Epidemiol. 2017;38(2):196-202. 13. McDonald LC, et al. Clin Infect Dis. 2018;66(7):e1-e48. 14. Zilberberg MD, et al. Medicine. 2018;97(36):e12212. doi:10.1097/MD.0000000000012212. 15. Lurienne L, et al. J Patient Rep Outcomes. 2020;4(1):14.